Bernie Collins
Sky Sports F1 presenter and former Head of Race Strategy at Aston Martin
Bernie is the former race strategist at Aston Martin F1 and recently joined the Sky Sports F1 commentary team, aiming to bring her strategy and technical knowledge to the viewers at home.

With 13 years' experience of working within the Formula One industry, Bernie has travelled to or supported F1 races over a period of nine seasons, across strategy and performance engineering functions. Prior to joining Aston Martin, she spent over five years at McLaren Racing.

Bernie's role has seen her leading race strategy decisions from the pitwall that have directly influenced the results of both drivers and team, balancing information flow from the drivers, engineers and support team in mission control as well as reacting to external events. She has worked alongside numerous drivers including Sebastian Vettel, Lance Stroll, Sergio Perez, Jenson Button, Nico Hulkenburg and Esteban Ocon.

Bernie was selected as one of the '30 under 30' young rising stars of manufacturing for the Make it in Great Britain campaign and named in The Manufacturer Top 100 UK Role Models.
Jonathan Tanner
Founder of Rootcause Global
Jonathan spent fifteen years in global strategic communications roles for leading politicians, public thinkers and CEOs. In 2022, he established Rootcause, a not-for-profit consultancy which brings together data expertise and deep communications experience to help organisations succeed in contested narrative environments. His most recent work has explored the potential of new artificial intelligence tools for organisations working on public policy.

Jonathan was creator and host of Government Vs the Robots, a podcast which explored how technology will affect politics in the future, with almost 50 experts from across the world. He has written for The Guardian, The Economist, The Financial Times and the BBC. His clients include the Tony Blair Institute, the UN Foundation, Digital Action, the European AI & Society Fund, ODI, Oak Foundation, Who Targets Me, the World Health Organisation and the United Nations Development Programme.
Amanda Leonard
Sector Transformation Expert at Prodo
Amanda has worked extensively in Executive and Board roles both in the private and not for profit sectors. Working with resident groups to design structures for scrutiny, communication and involvement that are based on understanding customer sentiment and needs. Leading the first post Grenfell resident engagement event to consult on the Social Housing White Paper, working with the Cabinet Office and Housing Minister.

She is working with Prodo to dispel the myth that digitalisation is all about efficiency, and has seen first-hand how digital channels and accessible customer communication is helping landlords to understand customer needs, improve support for vulnerable residents and channel resources where they are most needed.
Hannah Harvey
Saffron Housing's former Chief Operating Officer
Hannah Harvey is Chief Operating Officer at Saffron, a CIH Board Member, and LGBTQ+ champion. Hannah has transformed the customer experience at Saffron, ensuring that digitalisation and customer data is the driving force behind improvements. Creating a new Service Quality Committee and co-designing a Saffron Community Membership model that connects data, sentiment and channel, she has transformed the approach to communicating with customers, capturing customer data and working with customers to shape strategy and services. Saffron's customer working group was also recognised as Highly Commended in the Tenant of the Year housing hero awards.
Natalie Tuer
Head of Product, Mobysoft
Natalie has a background in product management at fast-growing tech companies.

Natalie is head of product for RepairSense and is responsible for the product roadmap for the AI platform. Natalie works alongside the development and data science teams to ensure the RepairSense platform is continually iterated and improved from customer feedback.

She has been working on research and development of novelty systems and technology to measure and monitor the environmental conditions. Her work supports building survey inspections of residential buildings and helps householders having a more resilient social housing with better indoor air quality living environments.
Jack Pawson
Senior Data Scientist, Mobysoft
Jack has been with Mobysoft for around three years and is now Senior Data Scientist, he works closely with product and development teams for RepairSense.

Jack's role focuses on working with the largest dataset in social housing for repairs, and he utilises a wide range of technology including Artificial Intelligence to test models across our dataset and incorporate them into the platform.
Marisa Murton
Head of Data Science, Allianz
Marisa is an independent consultant specialising in data products, enrichment, and solutions. Marisa was previously Head of Data Science for Incited, a data enrichment and solution provider to the insurance industry, following two years as an independent consultant, specialising in Insurance Data products. Prior to that she worked for the UK's largest insurer, Aviva, for over 20 years, in a succession of data-focussed roles.

Marisa's work varied over that time, and in the last few years she has primarily focused on leading teams of data scientists. Her plethora of experience gives her a unique perspective on how data can be used in all areas of insurance.

Marisa's particular area of expertise, in terms of insurance, is in commercial property data. She has an exhaustive understanding of geographic risk and data enrichment for UK properties and a wealth of knowledge around the data available regarding UK SME/PLC.
Dr Simon Williams
Managing Director, Service Insights Ltd
Dr. Simon Williams is a renowned expert in service performance improvement, specialising in customer satisfaction feedback, service quality enhancement, and exceptional service experiences. As the Managing Director of Service Insights, a market research and business consulting firm, he leads a team dedicated to elevating customer experiences and optimising service performance across various industries.

Service Insights holds esteemed accreditation from the British Standards Institution for the ISO9001 quality standard. Driven by Simon's passion for innovation and excellence, Service Insights consistently delivers leading-edge solutions and insights that empower organisations to surpass customer expectations and excel in an ever-changing market landscape.
Aggie Basnett
Data Strategist, Intent HQ
Aggie Basnett is a Data Strategist at Intent HQ, the customer analytics platform and FT1000 fastest growing European business. Passionate about the application of data and the development of data strategies to all areas of businesses to support their growth and transformation, Aggie is also an advocate for using data for good and the importance of making all data users equal.

Aggie's key focus is on the development of data governance strategies and business-wide implementation of new data analysis & strategy functions, including data modelling and visualisation via dashboard reporting, to support full end-to-end client and account management lifecycle including adoption, growth, retention, and customer success.
Johan Hanekom
Principal for Sustainability and Innovation at Amazon Web Services (AWS)
Johan's background includes a blend of consulting, management and business development across private and public companies.

Johan leads and is part of the AWS Sustainability Transformation Acceleration Team (STAT). In addition to working towards Amazon's overarching commitments towards net zero, 100% renewables, The Climate Pledge and the Fund, he works with high ambition pathfinders, changemakers and forward-looking leaders looking to unlock the multi-trillion dollar value of sustainability through Technology, Innovation, People & Planet (TIPP).

Johan is an expert on strategy, innovation, and growth, emphasising corporate entrepreneurship. He is also a columnist for Forbes, Entrepreneur and HuffPost.
Abel Aboh
Data Management Lead, Bank of England and Governance Board member, The Data Lab
Abel is a high performing Data Management professional, with experience across various industries and sectors in the United Kingdom. Two years ago, Aboh was nominated as a finalist for the prestigious British Data Awards, Data Leader of the Year 2021. Abel is a self-confessed Data Management Influencer and Champion. He is passionate about Data Governance, Data Management and making complex things simple. Abel is also a Diversity and Inclusion champion in the workplace and communities. He's a keen traveller who enjoys exploring and learning about new cultures and engaging with new people.
Dan Blake
Executive Director – Customer Experience at Berwickshire Housing Association
Dan is the Executive Director for Customer Experience at BHA, responsible for the strategic delivery of all housing services and wider community initiatives. Dan began his career in Glasgow's East End, with Milnbank Housing Association, progressing to West Lothian Housing Partnership, Barony Housing Association and latterly Loretto Housing Association, all part of Wheatley Group.

A proud member of the Chartered Institute of Housing (CIHM), Dan formerly sat on its Board over a two-year term. He has been involved in work with Glasgow and West of Scotland Forum for Housing Associations and more recently he has been an active contributor to the Scottish Federation of Housing Associations 'Innovation and Future Thinking' programme. Dan is also the advisory board chair at Housemark Scotland.
Jonathan Cox
Director of Data and Business Intelligence, Housemark
Jonathan has over 15 years of experience providing data analysis and business support to the social housing sector. He previously worked for two large London Housing Associations before joining the Housemark data team in 2012. Jonathan has delivered a range of data consultancy projects, and recent clients include Catalyst Group, Trivallis, Solihull Community Housing, Stonewater Group and Aster Group.
Rebecca Reed
Head of Insight and Development, Housing Ombudsman Service
Rebecca Reed is the Head of Insight and Development at the Housing Ombudsman Service. She joined the Service in November 2020, having worked for over 15 years for the Independent Office for Police Conduct, driving improvements in the police complaints system through data analysis, thematic investigations and critical interventions.

At the Housing Ombudsman, she heads up the function that drives improvements in the housing complaints system using Spotlight reports, landlord interventions, paragraph 49 investigations and the Complaints Handling Code. The function also provides insight into service provision as well as themes and trends in complaints to facilitate sector learning and a positive complaints culture for landlords and governance.
Verity Richards
Head of Dispute Support, Housing Ombudsman Service
Verity joined the Housing Ombudsman as the Head of Dispute Support in March 2021, after spending over 12 years working at a large, national housing association in which she was responsible for the complaints and stakeholder enquiries service. Prior to this she worked in Business Information with a key focus on customer research, insights and operational policy development.

She is a member of the Chartered Management Institute and uses her experience to build strong, high-performance teams which provide efficient and effective services to customers. Committed to embedding best practice across the housing sector, Verity took part in the Housing Ombudsman's Sector Engagement Pilot and has chaired the West Midlands Regional Forum to encourage cross organisational working.
Stephen Batley
Assistant Director of Business Improvement, Together Housing Group
Stephen Batley is a housing and data expert with three decades of experience in the social housing sector. Stephen is Assistant Director of Business Improvement at Together Housing Group, one of the largest housing associations in the North of England, and a Chartered Member of the CIH.
Following many years in frontline housing management, Stephen oversaw the transformation of the Group's Customer Services operation, launching a new Customer Contact Centre and making big improvements to customer satisfaction and the way the service is delivered.
For the past seven years, Stephen has led the Group's Business Improvement strategy with a focus on improving 'People, Process and Technology' through project delivery.
Throughout the improvement journey, Stephen has valued and leveraged the potential of data. Improving data quality, governance and developing an internal 'data culture' has enabled the Group to explore the potential of data science to help tackle some of the most pressing challenges facing social housing today.

Fraser Dear
Head of Data and Productivity Solutions, BCN Group
Fraser comes from the world of industrial manufacturing, with experience in defence, fast moving consumer goods, high tech and service industries. His approach is always 'data first', where data maturity has a direct impact on business operations and success. Fraser heads up the Data, Analytics and Productivity Solutions teams at BCN.  This department leverages the Microsoft technology stack across Azure Data, Power Platform, Fabric and other analytical, process and AI services.

He is a senior digital transformation leader, connecting business needs with data insights and scalable secure deployment of business processes. BCN Group provides a wide range of managed IT services and support that can help businesses achieve their goals and transform it into a more agile, modern workplace.
Vibhuti Laroiya
Head of Data Engineering and Business Intelligence, Platform Housing
Vibhuti leads the Data Engineering and Performance Reporting team at Platform Housing, one of the largest housing associations in the Midlands, owning over 47,000 homes.

In her previous roles she was Head of Business Intelligence at Marsh & McLennan, the world's leading professional services firm in the areas of risk, strategy and people, as well as Interim Head of Data and Data Systems at the Intensive Care National Audit & Research Centre (ICNARC).
Matt Baird
Founder of The Social Housing Round Table
Matt Baird is the Director and Owner of Baird and Co Recruitment, a specialist Social Housing Recruitment Business that prides itself on really and truly understanding the industry whilst providing ethical recruitment at all times. Matt has worked in the recruitment industry for the last decade supporting Councils, Housing Associations, Charities and Domestic Abuse Services with a range of needs including supporting staff, providing strategic insight and helping with restructures.

He is a Board Member for Spring Housing Association in Birmingham, Chair of the Supported Exempt Accommodation Forum in the Midlands, Chair of The Supported Housing Networking Group and is the founder of The Social Housing Round Table, a weekly discussion platform to bring people together with the aim of sharing best practice and making real change.
Clare Paterson
Director and Owner, CP Data Protection
With over 20 years of experience in quality assurance and risk management, including around ten years specialising in data protection, Clare launched CP Data Protection with one clear objective – to offer businesses accessible, real-world advice on data protection issues.

So many times, Clare had heard people's frustrations that data protection advice was just a reiteration of the law without any practical application. With this in mind she is committed to work with you to understand your business needs and will offer pragmatic advice that aims to largely meet the outcomes you're looking for, but always within the law.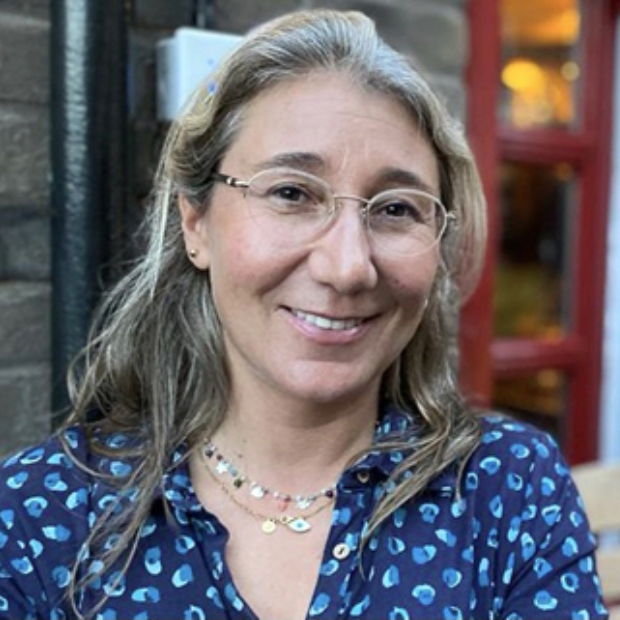 Paula Lopez-Arce
Project advisor, cultural heritage and built environment consultant
Dr Paula Lopez-Arce currently works as an expert project reviewer for several international research funding agencies. She also works as a consultant and scientific project advisor on methods and technologies for the preservation of cultural heritage and the built environment, both historic and residential buildings. She was formerly Head of Research at The Property Care Association (PCA), Director of R&D and Innovation at Maple R&D and Honorary Research Fellow at the Institute for Environmental Design and Engineering (IEDE), University College London (UCL).

Since 2000, Paula has been working on knowledge transfer between the academia and the industry, at trade associations, universities, museums such as the Getty Conservation Institute (US), the Ministry of Culture of France, the Spanish National Research Council (CSIC), and other research organisations worldwide.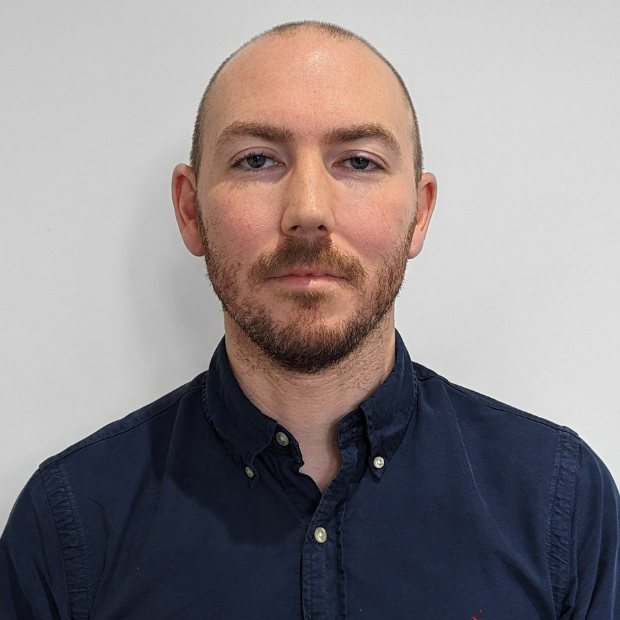 Ryan Ginbey
Head of Analytics, Outra
Ryan is a specialist in data visualisation, analytics, data transformation and productisation. He is Head of Analytics for Outra, the UK's leading property data provider and was previously Associate Director of Analytics for Janes, the trusted global agency for open-source defence intelligence.
Zack Hodge
Head of Photobook
With over two decades of experience in the software and UX design industry, Zack has established himself as a visionary and passionate leader.

Working with some of the world's largest blue-chip companies, including BAE Systems, IBM, EON, and BP, his leadership has delivered ground breaking product innovation.

Zack has a passion for bridging the gap between technology and user experience. Placing the customer at the centre of product design, with his blend of technical expertise and commercial acumen he has successfully taken products to market that address the challenges customers are facing.

Through the creation and development of Photobook, Housemark's digital inspection application, he has worked with the community of customers to enable landlords to save time, reduce costs and ensure compliance. With his expertise in design and deep understanding of user behaviour, he continues to transform the Photobook application into a tool that supports customers to tackle the complex operating environment and needs of the housing sector.

With his unrivalled energy, passion and understanding of user needs coupled with his exceptional leadership skills, he is making a difference to the housing sector, the communities that landlords work in and the lives of residents.

John Wickenden
Research Manager, Housemark
John has over 20 years of experience in the social housing sector across a variety of roles – from front line customer service, repairs and maintenance service improvement to policy and regulatory research. John has worked on best practice publications with Kier and Mitie as well as developing and researching KPI measures across maintenance functions.

He is an expert in how to measure the work of landlords in the social housing sector, with a deep understanding of English Social Housing Regulation. John's recent projects include creating a set of building safety compliance measures, understanding how and when the sector will achieve carbon net zero and developing a forecasting methodology for housing costs, performance and satisfaction.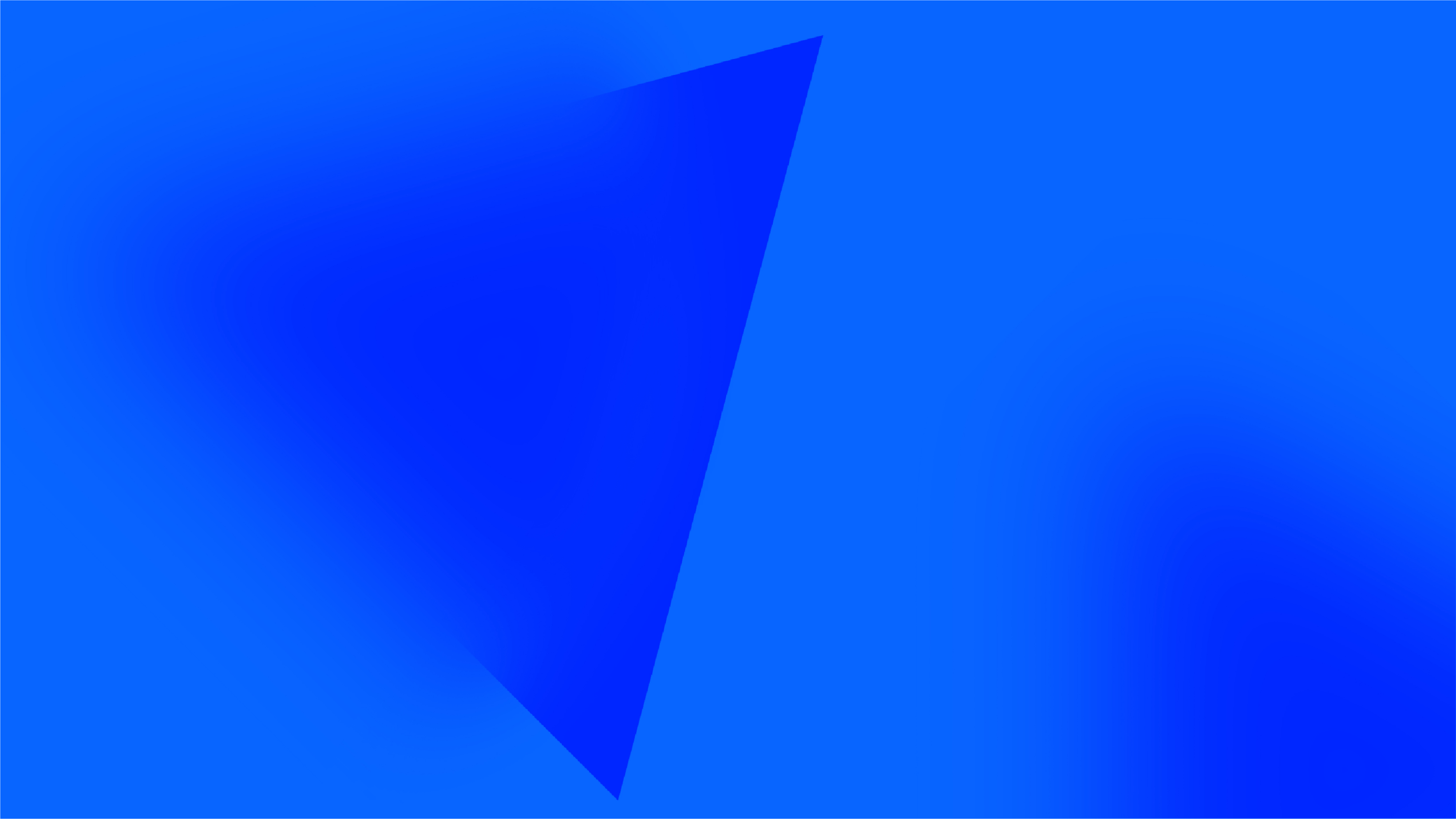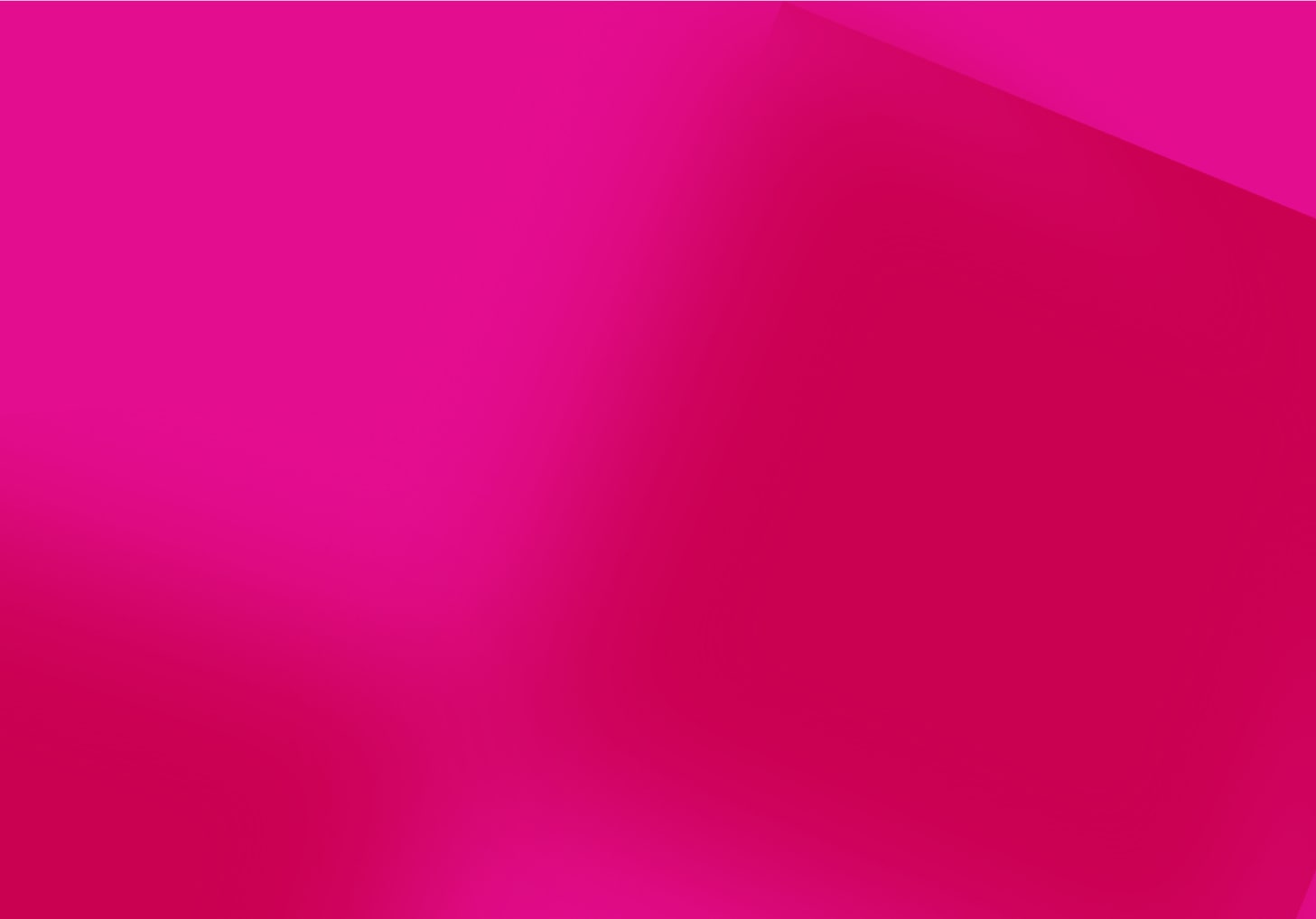 Read more about our expert speakers