Next generation innovation – the role of data technology in transformation
Over the last year, transformation has been essential for businesses to survive – with technology enabling organisations to adapt quickly and maintain vital contact with colleagues, customers, suppliers, and services. In this session we will discuss the role of data technology in shaping business transformation and explore the future tech trends that are driving forward the data agenda.
Speakers:
Andy Crossley: Director, The Oakland Group
Speaker to be confirmed – Microsoft
Kam Rai: Director of BI and Data, Clarion Housing Group
This event is part of our 10 Days of Data event series. Offering something for everyone, 10 Days of Data will bring together inspiring and exciting content from sector thought leaders and experts, as well as explore the tools, tech and tangible takeaways that will accelerate a data-driven culture across your business. Find out more about the full programme here.
Ticket Types:
Individual – Allows 1 person to attend 1 event
Organisation Passport – Allows attendance at all 10 events for a maximum of 2 people per event (maximum of 20 places in total)
Contact siobahan.kilby@housemark.co.uk to secure your passport.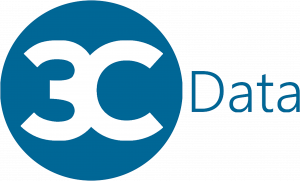 10 Days of Data is supported by 3C 
3C's comprehensive range of data centric services are designed to fully support you in your data management responsibilities, whilst ensuring you maximise the potential of your company's most valuable asset. From data strategy, governance and compliance to business analytics and intelligence, we will support you through every step of your journey to data maturity.
Data | 3C (3cconsultants.co.uk)
Book Now