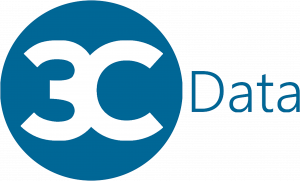 3C is the headline sponsor for our 10 Days of Data flagship event series. They provide a comprehensive range of data centric services to support organisations to capitalise on one of their most valuable assets, the data they hold.
Join us at this Innovation Showcase event to hear recent sector case studies and gain insight into how 3C can help guide your organisation through the stages of effective data governance, ensuring compliance to help you make agile, data-driven decisions that support your customers and communities in a post-Covid world. Also learn how to organise, optimise and capitalise on your data with best practice examples of designing data quality dashboards and effectively mapping and migrating your data!
You can find out more about the full 10 Days of Data programme here. Contact siobahan.kilby@housemark.co.uk to secure your passport today and explore the value of data across your business.
Book Now