Data for good? Exploring the ethics of data science
Data is incredibly powerful. And as we all know, with great power comes great responsibility. In the world of data science there is much debate around the ethical use of data – covering everything from how we collect it, how we store it and how we use it, right through to the evolution of artificial intelligence, machines and robots. Join leading experts as we explore the importance of data ethics and the innovative best practice of responsible technology.
Speakers:
Alex Mecklenburg and Sam Brown Responsible Innovation Coaches, Consequential, CIC
Simon Whitworth Head of Data Ethics and Research Governance, UK Statistics Authority
Patricia Shaw CEO and Founder, Beyond Reach
This event is part of our 10 Days of Data event series. Offering something for everyone, 10 Days of Data will bring together inspiring and exciting content from sector thought leaders and experts, as well as explore the tools, tech and tangible takeaways that will accelerate a data-driven culture across your business. Find out more about the full programme here.
Ticket Types:
Individual – Allows 1 person to attend 1 event
Organisation Passport – Allows attendance at all 10 events for a maximum of 2 people per event (maximum of 20 places in total)
Contact siobahan.kilby@housemark.co.uk to secure your passport.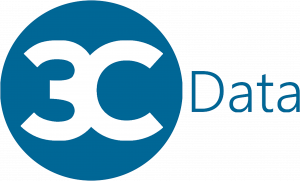 10 Days of Data is supported by 3C 
3C's comprehensive range of data centric services are designed to fully support you in your data management responsibilities, whilst ensuring you maximise the potential of your company's most valuable asset. From data strategy, governance and compliance to business analytics and intelligence, we will support you through every step of your journey to data maturity.
Data | 3C (3cconsultants.co.uk)
Book Now